The College of Natural Health
The College of Natural Health is an accredited Natural Health College and Natural Healing College, among Holistic Nutrition Schools, providing a variety of Natural Health Degrees, including our popular post-secondary Holistic Nutrition Degree which is based on the Acid Alkaline Diet.
We also offer a Sports Nutrition Degree Program for serious athletes interested in maximum health, power, strength and endurance for superior athletic performance.
Holistic Nutrition School Natural Health & Healing College
Natural Health Education
As a correspondence school, we offer a convenient alternative to a campus-based education. Trained admissions advisors are available to answer your questions about financing options for our distance learning programs.
The quality and standards of our course instruction and methods are maintained at the highest, educational level — in keeping with our Natural Health philosophy.
CALL TODAY: 1 (888) 397-9394
Holistic Nutrition Degrees & Natural Health Degrees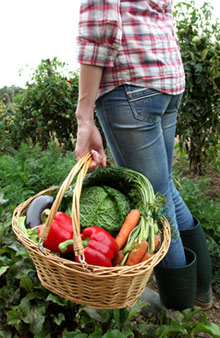 Those seeking a Holistic Nutrition Degree, which is based on the Acid Alkaline Diet, will benefit by enrolling in one of our Holistic Nutrition Degree Programs.
Unlike other Holistic Nutrition Schools, students will learn about nutritional deficiency and toxicity, the two primary causes of disease. They also discover the raw food diet which is based on Acid Alkaline Foods according to our Acid Alkaline Food Chart. We teach the acid/alkaline balance in relationship to proper food combining.
Those students who are more inclined towards natural health can enroll in one of our Natural Health Degree Programs. They will learn to treat the entire body and encourage good health through natural means. As a School of Natural Hygiene, we believe in the body's vital ability to heal and maintain itself naturally.
Sports Nutrition Degrees
We offer highly sophisticated Sports Nutrition Degree Programs and Sports Nutrition Certification Programs for the athlete who is interested in his or her personal and superior athletic performance.
Sports Management & Sports Marketing Degrees
In addition, we have NEW! Sports Management Graduate Programs for those interested in Sports Management Careers as well as a Sports Marketing Graduate Program for those interested in Sports Marketing Careers.