The College of Natural Health
Holistic Nutrition School Natural Health & Healing College
PHONE: (888) 397-9394 or (877) 431-1962
The College of Natural Health is an accredited Natural Health and Healing College, among Holistic Nutrition Schools, providing a variety of Spiritual Degrees and Natural Health Degrees, including our popular post-secondary Holistic Nutrition Degree which is based on the Acid Alkaline Diet.
Natural Health Education
As a Distance Learning & Online Nutrition College, we offer a convenient alternative to a campus-based natural health education.
Our accredited nutrition and natural health programs provide an Alkaline Diet Plan, teaching a natural health & healing alternative, versus the use of drugs, through a series of holistic courses.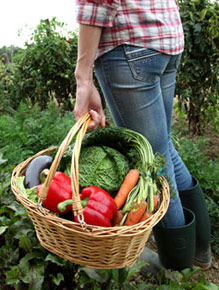 The key component of our philosophy is learning how to apply the Acid Alkaline Balance Principles to the foods that we eat.
The AAA Diet® (Acid Alkaline Association) contains 10 Diet Levels. Students learn that the higher you go up the Levels, the Healthier and more Dynamic your Cellular Energy, Body and Healing capabilities become.
An Acid Alkaline Balance Diet is useful for weight loss. It also reduces the strain on the body's acid-detoxification systems.
At the College of Natural Health, our vegan, raw food and vegetarian courses are all based on the "Acid Alkaline Balance" nutrition philosophy.