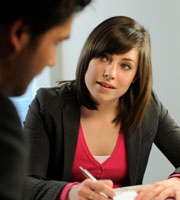 The College of Natural Health is an accredited Natural Health College and Natural Healing College, among Holistic Nutrition Schools, providing a variety of Natural Health Degrees, including our very popular post-secondary Holistic Nutrition Degree which is based on the Acid Alkaline Diet.
We also offer a Sports Nutrition Degree Program for serious athletes interested in maximum health, power, strength and endurance for superior athletic performance.
Natural Health College Holistic Nutrition School Natural Healing College
Holistic Nutrition Degrees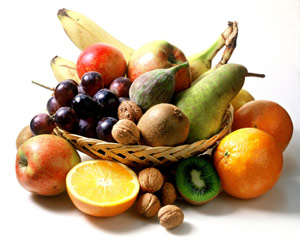 Those seeking a Holistic Nutrition Degree, which is based on the Acid Alkaline Diet, will benefit by enrolling in one of our Holistic Nutrition Degree Programs. Unlike other Holistic Nutrition Schools, the student will learn about nutritional deficiency and toxicity, the two primary causes of disease, and discover the raw food diet which is based on Acid Alkaline Foods according to our Acid Alkaline Food Chart.
The student will gain the valuable skills required to help others change their relationship with food, eliminate poor dietary habits, and achieve their weight loss goals.
Beyond the scope of many other Holistic Nutrition Schools, we teach the acid/alkaline balance in relationship to proper food combining as a way to improve digestive efficiency and achieve higher energy levels and health of the body.
Natural Health Degrees
Those students who are more inclined towards natural health can enroll in one of our Natural Health Degree Programs. They will learn to treat the entire body and encourage good health through natural means. As a School of Natural Hygiene, we believe in the body's vital ability to heal and maintain itself naturally.
Sports Nutrition Degrees
We offer highly sophisticated Sports Nutrition Degree Programs and Sports Nutrition Certification Programs for the athlete who is interested in his or her personal and superior athletic performance.
Sports Management & Sports Marketing Degrees
In addition, we have NEW! Sports Management Graduate Programs for those interested in Sports Management Careers as well as a Sports Marketing Graduate Program for those interested in Sports Marketing Careers. 
ACCREDITED COURSES OFFERED
Advanced Natural Health
Raising Children Naturally
Humans' Natural Biological Diet
ACADEMIC OBJECTIVES
The main goal of our Natural Health College and Holistic Nutrition School is to provide our students with the natural health education needed to teach others through a consultant health practice. Our objectives are to educate and graduate professional Natural Health Doctors, Doctors of Holistic Nutrition, and Doctors of Sports Nutrition. We invite you to join us.
ATTENTION GCNM STUDENTS (Global College of Natural Medicine): We have a $500 TUITION REBATE & COURSE CREDIT TRANSFER offer for you. Learn more about our GCNM Student Transfer Offer.