The College of Natural Health
Holistic Nutrition School Natural Health & Healing College
PHONE: (888) 397-9394 or (877) 431-1962
The College of Natural Health is an accredited Natural Health College and Natural Healing College, among Holistic Nutrition Schools, providing a variety of Natural Health Degrees, including our popular post-secondary Holistic Nutrition Degree which is based on the Acid Alkaline Diet.
We also offer a Sports Nutrition Degree Program for serious athletes interested in maximum health, power, strength and endurance for superior athletic performance.
Natural Health Education
As a Distance Learning & Online Nutrition & Health College, we offer a convenient alternative to a campus-based education. Trained admissions advisors are available to answer your questions about financing options for our programs.
The quality and standards of our course instruction and methods are maintained at the highest, educational level — in keeping with our Natural Health philosophy.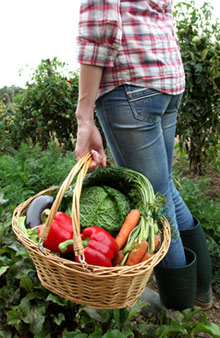 We offer accredited nutrition and natural health programs that provide an Alkaline Diet Plan, teaching a Natural Health & Healing alternative, versus the use of drugs, through a series of holistic courses.
Our Acid Alkaline Balance Philosophy in Nutrition enables our graduates to help counsel others to attain Optimum Health, Power, Strength and Endurance. The key component of our philosophy is learning how to apply the Acid Alkaline Balance Principles to the foods that we are eating.
The AAA Diet® (Acid Alkaline Association) contains 10 Diet Levels. Students learn that the higher you go up the Levels, the Healthier and more Dynamic your Cellular Energy, Body and Healing capabilities become. Our Holistic Nutrition courses are all based on the Acid Alkaline Diet, which is richer in alkaline-forming food.